An electric garage heater can turn your garage into a comfortable, cost-effective year-round, usable space. If you are like most people, you use your garage for more than just parking your car. Perhaps you use it as a storage space for general household items, tools and appliances, and other junk or maybe you've set up a workshop there.
Or if you are the work-from-home type, you use your garage as an office, it would be nice to have some heat on a cold day!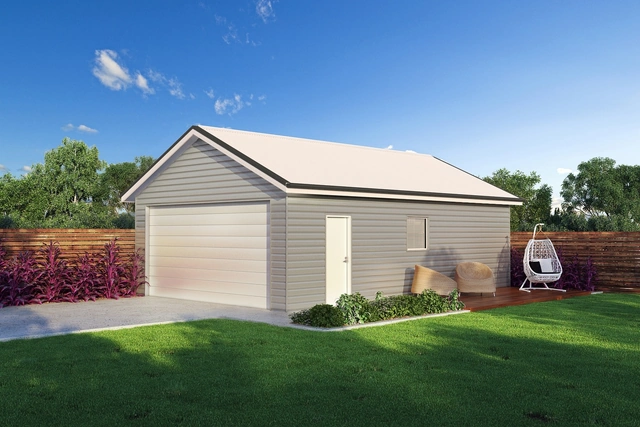 Electric Garage Heaters Are Effective
Regardless of how you utilize your garage, if you spend a lot of time in there, you'll want to ensure that it stays at a comfortable temperature even during the coldest months of winter. Unfortunately, most garages have bare-bone walls and doors with little to no thermal insulation. However, there are ways you can keep your garage as warm as possible during the winter months. And one of the best and most effective ways of achieving this is investing in a simple and affordable garage heater.
Electric Garage Heaters -Two Main Types
Electric garage heaters come into main types depending on the heating element:
Infrared/radiant
Convection
Infrared Garage Heaters
Unlike a convection heater which warms up the entire room, an infrared heater works by heating your body or objects in a specific spot directly in front or under the heater.
Thus, before commencing your shopping, you'll first need to determine whether you want the heater to heat a particular spot or you want it to warm up the entire garage while you are in it.
For the latter, you will need to do some calculations to ensure that you get the correct size of a convection heating heater to do the job. SOCO Electric in Colorado Springs can help you figure out the best size for an electric heater for your garage.
Next, let's talk about the three main types of convection fan-forced heaters for the garage:
Unit Heaters
The unit heater is the most popular option since it is commercial grade and heats up the garage within the shortest time. They feature a large fan and motor, which make them the loudest of the four types as they move the most air. Unit heaters are ideal for larger garages and can be mounted from the ceiling or wall using brackets.
Wall Heaters
These types of heaters are commonly used in small to medium-sized garages. They are much quieter than the unit heaters as they have a smaller fan and motor. They are usually installed by mounting them from a wall stud.
Ceiling Heaters
Ceiling heaters are your best option when you have little to no wall space available in your garage for use. However, they do have one notable downside: they need a finished ceiling for them to work efficiently. If you have an unfinished garage, all the heated air will just be lost through the beams and joists.
Built-in or Wall Mounted Thermostats
Wall-mounted electric garage heaters are either controlled by a wall-mounted or built-in thermostat. Some models on the market come with the option of built-in or wall-mounted while others only offer wall-mounted or built-in. It is thus important to keep this in mind when determining the best one for your situation.
Electric Garage Heaters Can
Electric garage heaters are designed to meet the heating requirements of those harder-to-heat areas since they have a higher heat output in larger areas. With an electric garage heater, you will have peace of mind knowing that your garage will stay warm and toasty through the winter and allow you to make the most of space year-round.
NEED AN ELECTRICIAN IN COLORADO SPRINGS?