Electrical repairs can differ in complexity, from a simple outlet replacement to lighting fixes to rewiring your entire home or business. When there is an electrical problem, it is not easy for the average homeowner to figure out the cause. It can also be risky if you are not familiar with the dangers of working around high voltage electricity.
You should contact a licensed Colorado Springs electrician to diagnose problems and to make all of the necessary electrical repairs.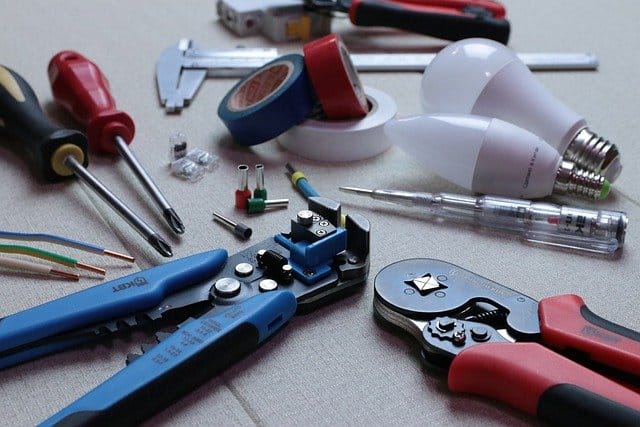 Here are examples of electrical repairs that we often do.
Circuit Upgrades
Modern homes and businesses have high demands for electricity. In order to accommodate all of the electrical appliances and electronic equipment that you will be using, you might need upgrades such as installation of new wires, new receptacles, and new outlets. New breakers with a higher wattage rating might also be needed in order to increase the power available in your property.
Assess The Electrical System
While not really a repair, per se, It is a good idea to identify where the power is being used on your property. Primarily to avoid having electrical appliances constantly using electricity when you do not need them, which adds to your electrical bills.
Electricity costs are skyrocketing and there's no reason you should be wasting electricity – and paying for it.
Jon at SOCO Electric can assess every receptacle, outlet, switch and wire to ensure that the electrical current has a solid connection and that it is on only when you need it to be on.
Check Wiring Beneath The Ground
This is a major task when troubleshooting electrical problems in commercial properties. There is often a whole underground network of wires that run to the building from a power line. If the problem resides on the main line, the repair should only be done by a highly experienced electrician because the work is dangerous and requires strict adherence to industry safety protocols.
The electrician will determine the faulty wire, then replace it with a new one or repair it without disturbing the network of wires around it.
Emergency Electrical Repairs
This is also common because electrical problems can happen when you least expect them to. If you suddenly have unexplained electrical issues, you should contact a Colorado Springs electrician asap.
A house without power is not a safe environment because it is dark, you don't have heat or air conditioning, food will spoil in your refrigerator, and you cannot go about your normal activities. An experienced electrician can inspect your electrical system and make the necessary repairs so you can get back to your regular activities.
Electrical repairs should be left to the licensed professional electrician to do. Working with high voltage is dangerous, and someone unlicensed or untrained should not be tinkering with it.
When you need any electrical repair work to be done, make the smart decision and call SOCO Electric today!
NEED AN ELECTRICIAN IN COLORADO SPRINGS?
NEED AN ELECTRICIAN IN COLORADO SPRINGS?