Commercial Electrician In Colorado Springs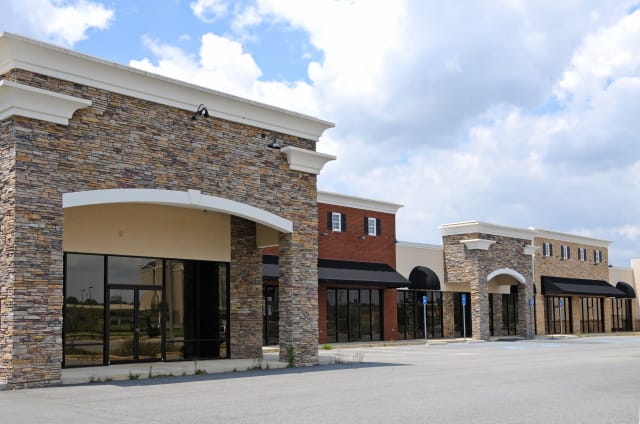 It can be difficult to find a skilled commercial electrician in Colorado Springs. You'll need to find one who fully comprehends that the needs of contractors and commercial jobs are unique. A skilled commercial electrician is able to get these types of jobs finished correctly and on time – each and every time.
This is why SOCO Electric in Colorado Springs is your best choice in a commercial electrician – we're the specialists who know how to do the job right.
At SOCO Electric our skilled technicians have worked with contractors on numerous commercial electrical jobs including steel buildings, warehouses, restaurant remodels, retail remodels, and more.
We can provide the following Commercial Electrical Services:
Tenant Finish Commercial Electrician
We have specialized experience working with tenant finishes, so we're able to finish the job in your new space and make it perfect to meet the needs of your business.
We pride ourselves on getting a quality job done for the new tenants – on time.
We'll work to make sure that everything is complete and meets code, with as little disruption as possible for your commercial tenants' finished project. We're especially careful if there are already businesses moved in and operating in the building.
Sign and Parking Lot Lighting
SOCO Electric can also install or repair your parking lot lights to make sure everything is safe and well lit. We're also happy to handle the necessary electrical wiring to power your signs.
Our talented electricians can install lighting controls, add power to your project, and maintain the connections. We specialize in getting power to your project – wherever and whenever you need it most.
Restaurant Electrical
Coco Electric also has experience working for restaurants and we understand the specific constraints related to the restaurant industry. We understand the electrical needs of restaurants and restaurant remodeling, as well as the scheduling constraints that are specific to the restaurant industry.
This means that we're highly flexible and willing to schedule around delivery times, other subcontractors, or restaurant rush times.
Emergency Generators
Often, Colorado Springs or Pueblo electrical contractors don't pay enough attention to the need for emergency power and emergency generators. If your business needs to have 100% up time, and needs electricity to provide it, you'll need one or more backup power supplies.
Critical service providers need to have access to power the instant that the local power grid fails. This can include security companies, healthcare companies, IT managed service companies, refrigeration companies, and more.
We're happy to help you make sure that you always have power precisely when you need it – no matter the weather.
Upgrade or Retrofit LED Lighting
LED lights are quickly replacing older lighting technology. In many cases, you can save a great deal of energy by replacing older light bulbs and fluorescent tubes with more modern LED light bulbs.
We can help you safely and accurately upgrade and update your lighting fixtures with modern technology so that you can use less power and have brighter, clearer light.
Our commercial electrician is skilled at lighting retrofits and can get the job done fast.
Electrical Repair and Troubleshooting
You'll need an experienced commercial electrician if you're experiencing any of the following electrical issues: Non-functional three-way switches, dead outlets, tripped circuit breakers, power loss, or flickering lights. Don't wait for any of these issues to get worse – call [company] in [location] today!
NEED AN ELECTRICIAN IN COLORADO SPRINGS?
NEED AN ELECTRICIAN IN COLORADO SPRINGS?