The Electric Range – A Family Favorite
​If you're like most homeowners, you probably need your kitchen appliances to work well, be efficient with energy and to look good.
After from your refrigerator, your range (or stove as some of us call it) gets used pretty hard. And you want the most convenient way to cook your meals. Arguably, an electric range is the way that most families go when it comes to cooking. Many professional chefs insist upon a gas range, and for their needs, they're probably right.
But, when it comes to families preparing meals in their homes, the electric range is far and away the favorite.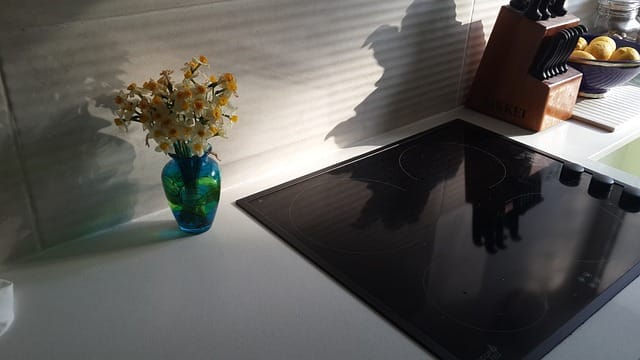 Still Have A Gas Range You'd Like To Lose?
It's possible that you still are using a gas range and oven. Many homes have a natural gas range and oven. Inherently, there is nothing wrong with a gas range. In fact, most professional chefs and more than a few homeowners swear by their gas ranges.
However, the modern electric range, with its many new technical improvements, can be a great addition to almost any household.
An electric range retrofit will give you much better control of temperatures, more options for self-cleaning, ceramic cooktops that are extremely low maintenance, and a generally better cooking experience overall.
What's the difference between an electric range and a gas range?
With the introduction of natural gas as a cooking fuel in the early 1900s, and the subsequent availability of a large supply of natural gas, we have been blessed with a very convenient source of cooking heat. When we look at traditional ranges, we see that many are gas-operated.
Some electric ranges have features that make them even easier to use, like the self-cleaning function that keeps them free of crud and grit. Another huge benefit of electric ranges is that they can be more flexible than gas appliances in location.
They can be used to cook a wide variety of foods, and many newer electric ranges have sophisticated electronic features that can can closely monitor temperatures for specific dishes and time the meals so they are cooked just right. And, with modern electronics, cooking temperatures, safety and automatic features are commonplace in the market these days.
Many electric ranges are built around an oven with one or more heating elements that circulate air in the oven cavity to help you cook food evenly and quickly.
Replacing a Gas Range with an Electric Range
Replacing a gas range with an electric doesn't have to be a huge project. It's generally true that electric lines are easier to install than gas lines, but you really need to consult with a Colorado Springs electrician to evaluate your particular situation.
There are a few factors that need to be considered such as, are there enough circuits in your electrical panel to power an electric range? Or, what is the proximity of the electrical panel to where your range sits. Fortunately, an experienced and innovative electrician can often find a way to get power to your electric range!
Finding an Electrician for An Electric Range Retrofit
When you're ready to replace your gas stove with an electric range, you'll need to find an experienced electrician in your area. Fortunately, Jon Fitzgerald, has experience installing wiring for electric range retrofits and will happily come to your home, evaluate your situation, develop a plan for conversion and give you a free cost estimate!
Electric Range Retrofit – A Worthwhile Investment
Your kitchen appliances, including your electric range, are essential to the enjoyment and safety of your family. That's why its important to keep them in good working order. Thankfully, replacing an electric range is a relatively simple project that should only take a day or two. All you have to do is find an electrician in your area, have them come to your home, and replace your range.
NEED AN ELECTRICIAN IN COLORADO SPRINGS?