Audio/Visual, Cable, Internet & Wall Mounted TV Installation
Professional Home Theater Installation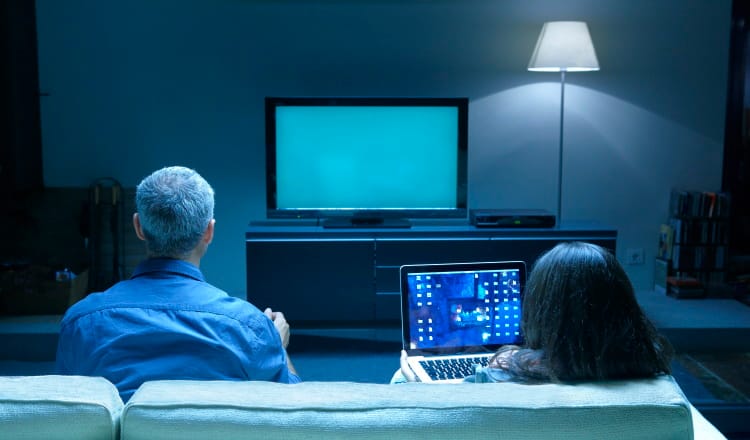 At SOCO Electric, offering the Colorado Springs area quality home theater installation is something we strive for. With wall-mount TV installation, internet cable installation & hookup plus most any audio/visual electronic equipment services, we can pretty much install and connect virtually any type of home entertainment media you can think of.
Home Theater Installation For Your Home Or Office
We can provide home theater installation for your home or office. Whether you need something simple like connection outlets or something more complicated like wiring installation, you'll be able to find all the options available for you to select.
Today's technology could not be more complex and convoluted. We help make modern technological solutions more simple and clear cut. Our customers are left with an easy to use and enjoyable at home media solution. Many choose to use our heater/TV installers to get connected quickly.
Video Installation
SOCO Electric aids families by wiring all DVD players, satellite boxes, TiVo, and video components for them. It allows them to enjoy the best picture quality available. All components must be performing at their highest level before we'll allow one of our employers to leave their home. The programming and calibrating that can't be done yourself is done with quick precision. Letting you get back to watching that last show you were on.
Television Wall Mount: Flat Panel Installation
We often get request to install LCD, OLED, LED, Plasma, HDTV and/or 4k UHD. We'll wire all the components and custom mount your TV for that perfect viewing experience.
Outdoor Speaker System Installation
Your summer parties will be much more enjoyable with your outdoor mounted TV. Imagine lounging right next to the pool while watching your favorite episode of the Simpsons. An amplifier might be needed for everyone to enjoy the little vacation. We can equip your favorite TV with the right speakers for everyone at the party to hear.
Home Internet Connections & Wiring
Every home has to come with internet. Our team is excellent at optimizing the network. Custom data outlets are installed to give you the high speed internet your family needs to excel at work and school. Our Cat6 or Cat5e data outlets configure to multiple access points. This helps increase your amount of WIFI, thus giving you more speed.
NEED AN ELECTRICIAN IN COLORADO SPRINGS?