LED Lighting Upgrade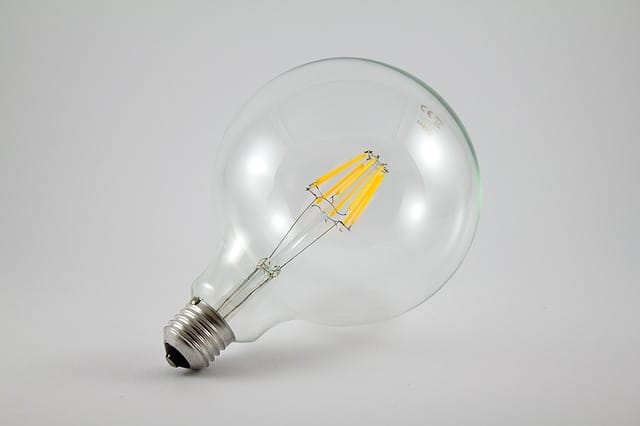 LED lighting is quite different from typical incandescent lighting as LEDs have a diode that emits light and the light is created from electrical current that goes into a microchip.
Now, it is actually a bit difficult to find traditional light bulbs as there are many stores that mainly sell LED lights only.
So, if you haven't made the switch to LED lights, we will now look at some compelling reasons for you to do so.
LED lighting is very long lasting.
Since these lights are so long lasting, you should always replace the lights that are the most difficult to get to. You should also replace the lights that you have on most of the time, if not all the time. For example, your porch light or even lights that are over your stove or kitchen sink. Since LED lights last so long, you won't have to worry about needing to replace them anytime soon. This will also reduce costs.
LED Lights Save Money
In comparison to the typical incandescent lights, LED lights use less electricity and this means that your electricity bill would be a lot lower while also positively impacting the environment. LED lights also don't get very hot and are very durable. They also don't have any materials that are poisonous or toxic and they are easily recyclable.
LED Lighting Can Be Used In A lot of Varying Temperatures
You can use LED lights in lots of different temperatures. They are great in cold temperatures and can be used in freezer rooms or even very cold climates. Unfortunately, fluorescent or incandescent lights are negatively impacted by cold temperatures but LED lights perform well in freezing temperatures.
LED Lights Make For Good Interior Lighting
There are lots of LED light types, styles and designs that you can select from. There are many different designs to suit every taste and lifestyle. In the event that you are remodeling your home, then you need to place close attention to your lighting. There are many indoor lighting types to choose from such as chandeliers, pendant lights, ceiling fans etc.
Also, we can install many different switches such as timers, dimmers and even sensors. These will help you to gain better control over your lighting and increase energy efficiency.
There are lots of different LED lighting fixtures that you can choose from as there are almost limitless options.
Outdoor Lighting With LEDs
When you do outdoor lighting well, it can go a long way in making your home beautiful and it can even protect it. Of course, if you are very concerned with security then SOCO Electric can assist by ensuring you get the correct type of lighting to help protect your property.
For example, it is a good idea to have floodlights placed at all the entrances of your home. You should also have light fixtures that include photoelectric cells with timers & motion sensors  that basically light according to specific times, and in the presence of motion.
You should also carefully select the location of each light as well as the height so that you can get the most brightness, prevent shadows as well as blind spots to help protect your home from potential intruders.
We're experts at installing most any type of LED lighting you can imagine! Give us a call today and let's see what types of LED lights will work for you!
NEED AN ELECTRICIAN IN COLORADO SPRINGS?