Colorado Springs Sub Panel Electrician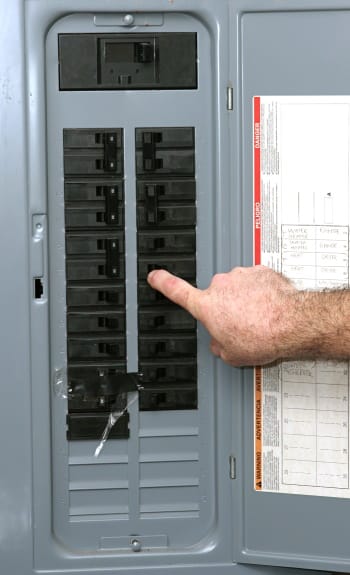 Sub Panel – why it's important to consider sub panels when looking to upgrade your home's electrical system.
People sometimes jump to the conclusion that they need a full panel upgrade because they feel they are running out of space for new breakers and for new electrical appliances.
Adding sub panels can be a great and less expensive way to create more needed electrical capacity for your home without the expense of a full service panel upgrade.
The amp rating on breakers can be very confusing and misleading, just because the numbers on your breakers add up to more than the number on your main electrical panel does not mean you are out of space or electrical power.
A Sub Panel Might Be Right For You
There are various calculations and factors that play into the actual total amount of power that is present. More than likely there could be a solution besides a full panel upgrade.
There's only one way to determine what electrical panel upgrade is right for you. You'll need to contact
Jon at SOCO Electric
in Colorado Springs for a free, no-obligation quote. 
Give us a call today and let's see how we can upgrade your electrical system to give you the power you need – without costing a lot of money!
NEED AN ELECTRICIAN IN COLORADO SPRINGS?